---
---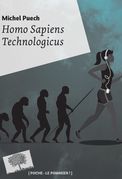 Michel Puech - site personnel
---
Adresse électronique / E-mail : michel.puech@paris-sorbonne.fr
Adresse professionnelle / professional address : Michel Puech (Maître de conférences, Philosophie), Université Paris-Sorbonne - 1, rue Victor Cousin, 75230 Paris cedex 05, France
[CV français] [English CV] - pdf.
---
A

ctualité et

A

ctivités
À

voir en ligne en ce moment
Currently online and worth it
Disrespect Intended: Mechanic-Candidate Bursts French Political Elite's Bubble, by Adam NOSSITER, The New York TImes, April 6, 2017 -- ".... a kind of folk hero, one expressing in unvarnished form what many Frenchmen and women are thinking: The political class, encased in its privileges, is demonstrably corrupt"; "In the streets, it's very striking. People are saying bravo, thanks so much. We realize it's touched a lot of people. It's what people are thinking, but these things are almost never said to politicians' faces."
Cognitive collaboration: why humans and computers think better together, Deloitte review, vol. 20, 2017 -- A remarkably smart and lucid vision on Artificial Intelligence, even if (?) it does not come from the academy.
'The Death of Expertise' Explores How Ignorance Became a Virtue, by Michiko KAKUTANI, New York Times, March 21, 2017 -- about post -truth again.
---
Ce site est partenaire du libraire en ligne amazon
.
---