---
---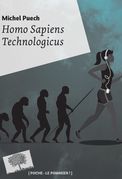 Michel Puech - site personnel
---
Adresse électronique / E-mail : michel.puech@paris-sorbonne.fr
Adresse professionnelle / professional address : Michel Puech (Maître de conférences, Philosophie), Université Paris-Sorbonne - 1, rue Victor Cousin, 75230 Paris cedex 05, France
[CV français] [English CV] - pdf.
Loading
---
A

ctualité et

A

ctivités
Unabashed self-promotion
The ethics of ordinary technology
Before talking about its content I want to say this about how to get this book and why the hardcover copy is currently so expensive:
- The 21 first pages are available online (Google Books; Routledge website; Amazon shows the Index too; I provide more below).
- The electronic version is cheaper, at a "normal" price for an academic book.
- The hardcover book is intended for libraries (plus rich people of course) so what you can do is have one copy bought by the library in your institution or your place and then next year Routledge will publish a paperback version at a reasonable price – and that is exactly the plan!
- Last resort solution: learn French, you can have the paperback reprint of my French book Homo Sapiens Technologicus for €13 (you save €100!... but it is not the same book, it is the previous one).
- If you consider (sincerely) writing a review for a (credible) journal, drop me an email, or directly get in touch with giana.georgi@taylorandfrancis.com.
____________
Beyond what is already available online (see above) a detailed summary and the chapters abstracts give an idea of what this book is about and what it tries to say: detailed summary in pdf, abstracts in pdf.
Shamelessly, I quote the appreciation of first readers who mean much to me:
- "The culture of technology needs moral guidance, the philosophy of technology needs new life. Michel Puech's book gives us both." - Albert Borgmann, University of Montana, USA.
"The question of how to live a good life—a pressing question for any thoughtful person—has taken on a particular urgency as the pace of technological change increasingly configures the world we wake up to every day. In this bold, lucid work, Michel Puech proposes approaching this question by looking to a realm traditionally neglected by many philosophers as worthy of serious attention: ordinary life itself. Deftly supporting his analysis with his extensive knowledge of diverse philosophical traditions, Puech brings the familiar world of everyday "micro-actions", such as texting, driving, and making coffee, before our eyes in a fresh light, showing how they can promote flourishing without promoting complacency or preventing resistance to technology when appropriate. Written in a spirit of intellectual joy, this is an important volume not only for ethicists and philosophers of technology, but for all with an inquiring mind."- Diane P. Michelfelder, Macalester College, USA.

Homo sapiens technologicus
Une réédition de ce livre sort en poche (août 2016). Le texte a été actualisé mais aucune des idées de base ne m'a semblé avoir été réfutée depuis 2008, date de la première publication. A l'opposé du prix exorbitant (en attendant l'édition de poche) du livre en anglais ci-dessus, celui-ci est disponible pour 13 €. Pour 500 pages bourrées d'idées :)
À

voir en ligne en ce moment
Currently online and worth it
---
Ce site est partenaire du libraire en ligne amazon
.
---