---
---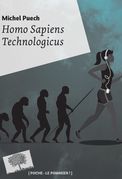 Michel Puech - site personnel
---
Adresse électronique / E-mail : michel.puech@paris-sorbonne.fr
Adresse professionnelle / professional address : Michel Puech (Maître de conférences, Philosophie), Université Paris-Sorbonne - 1, rue Victor Cousin, 75230 Paris cedex 05, France
[CV français] [English CV] - pdf.
Loading
---
A

ctualité et

A

ctivités
WEB INTERVIEW

| Entretien sur mon dernier livre The ethics of ordinary technology : Entretien EOT Actu Philosophia, réalisé par Nicolas Rousseau pour Actu Philosophia, mis en ligne le 5 septembre 2016 -- long mais pas ennuyeux (à mon avis) et avec des passages en percussion, comme on dit en sport.

ANIMATION PHILO

| Médiathèque du Grand Cahors, 18-19 novembre 2016, sur le thème du "vivre ensemble", plusieurs animations jeunesse (18 novembre) et conférence tout public (19 novembre) : "Le monde actuel est-il en progrès ?" - les diapos de cette conférences : http://www.slideshare.net/mpuech/161119-mp-cahors.

CONFÉRENCE

| Haute Ecole Libre Mosane (HELMO), Liège (Belgique), 50 ans de l'automation - conférence débat "Une éthique technophile est-elle soutenable ?", 8 décembre 2016. page officielle annonce et inscription -- Que signifie aujourd'hui le terme "éthique" ? En avons-nous réellement besoin et si oui comment sommes-nous capables de justifier des choix éthiques ? Étant donnée l'importance des technologies dans le monde contemporain, une éthique de la technologie, si elle est possible, pourrait être l'une des ressources d'amélioration du monde réel qui nous manquent. Mais pourquoi les réflexions philosophiques sur la technologie tendent-elles autant à la technophobie, c'est-à-dire à prioriser les risques et les méfaits de la technique ? Je propose les bases d'une éthique constructive de la technologie, appuyée sur une analyse de la vie ordinaire dans le monde contemporain. La dimension "technophile" de cette approche est peut-être naïve, mais peut-être que la candeur philosophique a des arguments forts contre le cynisme pessimiste ambiant.

CONFERENCE TALK

| Society for Phenomenology and Media, 19th Annual Conference 'Living in the Anthropocene', March 15-17, 2017, Free University of Brussels, Keynote speakers: Langdon Winner, Rensselaer Polytechnic Institute, Michel Puech, Université Paris-Sorbonne -- The overarching theme of this year's conference will be 'Living in the Anthropocene.' According to many climate and environmentalist scientists, we have entered a new phase in history: the anthropocene, in which the human (anthropos) has become the most influential factor, impacting significantly upon the earth's atmosphere and biosphere – often in destructive ways. The notion of the anthropocene faces us with pressing questions concerning the status of technology, capitalism, industrialization, societal organization, and many more. At the conference, we want to investigate the anthropocene concept in the light of media – an underexposed angle up until now – and vice versa.
NEWSLETTER | Pour être tenu au courant des nouveautés sur ce site (et recevoir des bonus exclusifs...) : envoyez un message vide à NewsMPsite@free.fr [Détails]
Unabashed self-promotion
The ethics of ordinary technology
Before talking about its content I want to say this about how to get this book and why the hardcover copy is currently so expensive:
- The 21 first pages are available online (Google Books; Routledge website; Amazon shows the Index too; I provide more below).
- The electronic version is cheaper, at a "normal" price for an academic book.
- The hardcover book is intended for libraries (plus rich people of course) so what you can do is have one copy bought by the library in your institution or your place and then next year Routledge will publish a paperback version at a reasonable price – and that is exactly the plan!
- Last resort solution: learn French, you can have the paperback reprint of my French book Homo Sapiens Technologicus for €13 (you save €100!... but it is not the same book, it is the previous one).
- If you consider (sincerely) writing a review for a (credible) journal, drop me an email, or directly get in touch with giana.georgi@taylorandfrancis.com.
____________
Beyond what is already available online (see above) a detailed summary and the chapters abstracts give an idea of what this book is about and what it tries to say: detailed summary in pdf, abstracts in pdf.
Shamelessly, I quote the appreciation of first readers who mean much to me:
- "The culture of technology needs moral guidance, the philosophy of technology needs new life. Michel Puech's book gives us both." - Albert Borgmann, University of Montana, USA.
"The question of how to live a good life—a pressing question for any thoughtful person—has taken on a particular urgency as the pace of technological change increasingly configures the world we wake up to every day. In this bold, lucid work, Michel Puech proposes approaching this question by looking to a realm traditionally neglected by many philosophers as worthy of serious attention: ordinary life itself. Deftly supporting his analysis with his extensive knowledge of diverse philosophical traditions, Puech brings the familiar world of everyday "micro-actions", such as texting, driving, and making coffee, before our eyes in a fresh light, showing how they can promote flourishing without promoting complacency or preventing resistance to technology when appropriate. Written in a spirit of intellectual joy, this is an important volume not only for ethicists and philosophers of technology, but for all with an inquiring mind."- Diane P. Michelfelder, Macalester College, USA.

Homo sapiens technologicus
Une réédition de ce livre sort en poche (août 2016). Le texte a été actualisé mais aucune des idées de base ne m'a semblé avoir été réfutée depuis 2008, date de la première publication. A l'opposé du prix exorbitant (en attendant l'édition de poche) du livre en anglais ci-dessus, celui-ci est disponible pour 13 €. Pour 500 pages bourrées d'idées :)
À

voir en ligne en ce moment
Currently online and worth it
The End of Identity Liberalism, by Mark LILLANOV. November 18, 2016 -- excellent post-Trump political philosophy, in my humble opinion, US-centered for sure but terribly harsh for political-correctedness as a counter-productive thought. What else now?
Privacy experts fear Donald Trump running global surveillance network, by Spencer Ackerman in New York and Ewen MacAskill in London, The Guardian, November 11, 2016 --Thomas Drake, an NSA whistleblower who predated Snowden, offered an equally bleak assessment. He said: "The electronic infrastructure is fully in place – and ex post facto legalised by Congress and executive orders – and ripe for further abuse under an autocratic, power-obsessed president. History is just not kind here. Trump leans quite autocratic. The temptations to use secret NSA surveillance powers, some still not fully revealed, will present themselves to him as sirens."
WWF, Rapport Planète Vivante 2016, Risque et résilience dans l'Anthropocène - lien de téléchargement du rapport complet en pdf.
Le Parti pirate islandais : "Nous sommes radicaux, pas irresponsables", par Olivier Tesquet, Télérama, 29/10/2016 -- "Ici, la population est exaspérée par le manque de sérieux d'une classe politique dont la seule tradition est celle de la bouffonnerie." ("ici" ?).
Native English speakers are the world's worst communicators, by Lennox Morrison, BBC online, Oct. 31, 2016. A piece of inconvenient real truth and its reasons bluntly stated, BBC style. Confirming the fact that the dominating language in the world is not English but non-native-speakers-English, and secondarily rehabilitating Globish as a purposeful endeavor, not an arrogant insult.
La Graine - le réseau participatif du développement durable. Une initiative de micro-actions pour faire mieux, par de l'information, du financement participatif, de la consommation responsable. Voir la présentation du projet sur cette page https://la-graine.fr/en-savoir-plus/ -- Disclaimer : je n'ai aucun lien commercial avec ce site ami.
Sex, honour, shame and blackmail in an online world, BBC Web site, Oct. 26, 2016 -- this is a controversial issue for more than one reason, but these BBC inquiries can be understood as evidence of how digital technology points to ethical injustice in some societies – it seems to make them worse at first sight but in raising outrage and resistance digital technology imposes action on dramatic issues that remain ignored by political correctness, while the brutal injustice of women's status in so many countries causes a terrible amount of suffering.
En Seine-Saint-Denis, le sacerdoce des professeurs stagiaires, par Eric Nunès, Le Monde, 11 octobre 2016 - pour traiter les problèmes que posent les élèves et les "quartiers" on ne peut pas du tout compter sur une Éducation Nationale qui est à ce point incapable de traiter ses propres problèmes - et ceci explique cela qui explique ceci./:li>
Comment le système éducatif français aggrave les inégalités sociales, par Mattea Battaglia et Aurélie Collas, Le Monde, 27 septembre 2016. - "l'école française est devenue la plus inégalitaire de l'Organisation de coopération et de développement économiques (OCDE)".
Comment le lobby du sucre a fait croire depuis 50 ans que le seul ennemi, c'était le gras, par Grégory Rozières, Le HuffPost, 13 septembre 2016.
Diesel : enquête sur la faillite d'un système, par Julien Dupont-Calbo et Maxime Amiot, Les Échos, 14 semptembre 2016 - un article clair, complet et dynamique sur les incroyables dysfonctionnements de la technocratie bureaucratique, sur fond du culte de l'automobile dans la civilisation industrielle (du 20e siècle, mais l'inertie criminelle de nos "dirigeants" nous y englue).
Why India's food police are kicking up a storm, by Soutik Biswas, BBC Web site, September 13, 2016 - A case of food prohibition for religious reasons that acts against Muslims. Think twice about imposing how people should eat, dress, flirt, or whatever you may perversely want to control, folks...
How Tech Giants Are Devising Real Ethics for Artificial Intelligence, by John MARKOFF, Sept. 1, 2016, introducing an important (constructive) report on AI perspectives: Artifical Intelligence and life in 2030 - One hundred year study on Artificial Intelligence, Stanford University, 2016 (downloadable pdf).
---
Ce site est partenaire du libraire en ligne amazon
.
---