---
---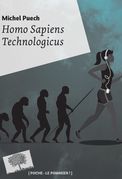 Michel Puech - site personnel
---
Adresse électronique / E-mail : michel.puech@paris-sorbonne.fr
Adresse professionnelle / professional address : Michel Puech (Maître de conférences, Philosophie), Université Paris-Sorbonne - 1, rue Victor Cousin, 75230 Paris cedex 05, France
[CV français] [English CV] - pdf.
---
A

ctualité et

A

ctivités
ARTICLE

| Pour un activisme numérique citoyen, The Conversation, 13 mars 2017.

KEYNOTE

| "From fishbowl to global: ordinary mediation with anthropocenic issues", Society for Phenomenology and Media, 19th Annual Conference 'Living in the Anthropocene', March 15-17, 2017, Free University of Brussels [detailed program] --
- direct link to the slides.

CONFERENCE TALK | "Attachment to things, artifacts, devices, commodities: an inconvenient ethics of the ordinary", 20th conference of the Society for Philosophy and Technology, June 14-17, 2017 – Darmstadt, Germany.
NEWSLETTER | Pour être tenu au courant des nouveautés sur ce site (et recevoir des bonus exclusifs...) : envoyez un message vide à NewsMPsite@free.fr [Détails]
À

voir en ligne en ce moment
Currently online and worth it
Lawrence Lessig : "Le problème de la démocratie actuellement c'est qu'elle n'est pas représentative", Le Monde, 23/04/2017 -- Un philosophe du numérique et des libertés s'exprime (de manière un peu dense il est vrai) sur les questions de base de la démocratie et les potentiels de la technologie en matière de civisme. Il renvoie à un article (savant) qui démontre que la décision politique (aux USA) est historiquement prise en fonction des intérâts des élites économiques et pas de la majorité, ce qui est en théorie la règle de la démocratie non ? -- Gilens Martin et Benjamin I. Page, "Testing theories of American politics: Elites, interest groups, and average citizens", Perspectives on politics, vol. 12, n? 03, 2014, p. 564–581.
Voulons-nous devenir des citoyens assistés ?, par Francis Pisani, Le Monde 19/04/2017.
Disrespect Intended: Mechanic-Candidate Bursts French Political Elite's Bubble, by Adam NOSSITER, The New York TImes, April 6, 2017 -- ".... a kind of folk hero, one expressing in unvarnished form what many Frenchmen and women are thinking: The political class, encased in its privileges, is demonstrably corrupt"; "In the streets, it's very striking. People are saying bravo, thanks so much. We realize it's touched a lot of people. It's what people are thinking, but these things are almost never said to politicians' faces."
Philosophie de l'environnement et jeux vidéo par Fanny Verrax, sur Implications philosophiques, mis en ligne le 3 avril 2017 -- Exploration d'un changement de paradigme à travers une lecture de Civilization V: Beyond Earth.
Cognitive collaboration: why humans and computers think better together, Deloitte review, vol. 20, 2017 -- A remarkably smart and lucid vision on Artificial Intelligence, even if (?) it does not come from the academy.
'The Death of Expertise' Explores How Ignorance Became a Virtue, by Michiko KAKUTANI, New York Times, March 21, 2017 -- about post -truth again.
Rapport sur le développement humain 2016, publié par le Programme des Nations Unies pour le développement (PNUD) -- conseil : pour télécharger le pdf le site demande une inscription, entrer des coordonnées et un mail fictif pour résister à ces pratiques de collecte forcée.

A complete philosophy of technology in a short film. Thanks Émilie!
-- direct link

Gary Hamel : "La catégorie des "managers" va bientôt disparaître ?, par Léa SURUGUE, Les Echos, 25/02/2017 -- Simplement, les leaders de demain seront ceux qui seront reconnus par leurs pairs comme ayant une véritable valeur ajoutée pour l'entreprise. Ils devront travailler à conserver leur influence chaque jour, grâce à leurs contributions.
No, Robots Aren't Killing the American Dream, By The Editorial Board of the New York Times, Feb. 20, 2017 -- clear ideas concenring the "blame-the-robot rhetoric" -- "While breakthroughs could come at any time, the problem with automation isn't robots; it's politicians, who have failed for decades to support policies that let workers share the wealth from technology-led growth." -- "As a result, gains from improving technology have been concentrated at the top, damaging the middle class, while politicians blame immigrants and robots for the misery that is due to their own failures. Eroded policies need to be revived, and new ones enacted.
L'éducation sexuelle, un sujet devenu sensible en Ile-de-France, par Sandra Franrenet, Le Monde, 17/02/2017 -- Non non, ce n'est pas à cause des islamistes, c'est à cause des catholigues genre "manif pour tous"...
Pour les juifs orthodoxes d'Israël, Ikea fait disparaître les femmes de ses nouveaux catalogues, Marianne, 17/02/2017 -- Non non, ce n'est pas à cause des islamistes, c'est à cause des juifs intégristes...
Cellule de crise / De Paris à Fukushima, les secrets d'une catastrophe, documentaire diffusé le 12/02/2017, France 2 -- Un reportage qui est "scénarisé" façon grand public mais qui donne des faits accablants sur l'atmosphère d'incompétence et de mensonge systématique qui est celle de l'industrie nucléaire, au Japon à cause d'intérêts privés et en France à cause d'intérêts politiciens et technocratiques. On en ressort persuadé que l'espèce humaine mérite de disparaître.

TRUMP VIGILANCE

| The Power of Disruption, by Charles M. Blow, New York Times, Feb. 13, 2017.
Mitchell Amy, Jeffrey Gottfried, Elisa Shearer and Kristine Lu, How Americans encounter, recall and act upon digital news, Pew Research Center, Pew Research, 2017 -- An extensive study (pdf available from the Web page) on the terrifying data behind the terrifying "psot-truth" epidemic.
De la misère en milieu enseignant, Politis, février 2017 -- Témoignage -- Suite au suicide d'un de leurs collègues stagiaires, des enseignants du collège Hubertine Auclert de Toulouse ont écrit une "lettre ouverte" glaçante.
Laissé pour mort après avoir défendu des amoureux, pétition sur change.org (attention ce site vous spamme si vous signez l'une de ses pétitions) -- Justice pour Adama, justice pour Théo, mais aussi un peu de reconnaissance pour le civisme actif qui a aussi ses victimes.
2017: What scientific term of concept ought to be more widely known?, by Edge – once a year, an extraordinary compound of new ideas (and some bullshit), most of it easy to understand and to put to work in one's own field.
Le Danemark va envoyer un "ambassadeur numérique" au pays de Google et Facebook, par Luc Vinogradoff, LE MONDE, 07.02.2017.
---
Ce site est partenaire du libraire en ligne amazon
.
---